Our custom badge reels are excellent additions to your custom lanyards. They are perfect to attach badges or credentials to for quick and easy access. The reel has a strong nylon cord that is about 2 feet long. These badge reels are spring loaded, so that the cord automatically retracts into the reel after you pull it out. We have plain badge reels available (with no printing or logo in the center), and we also offer custom printed badge reels that have your logo or design in the center.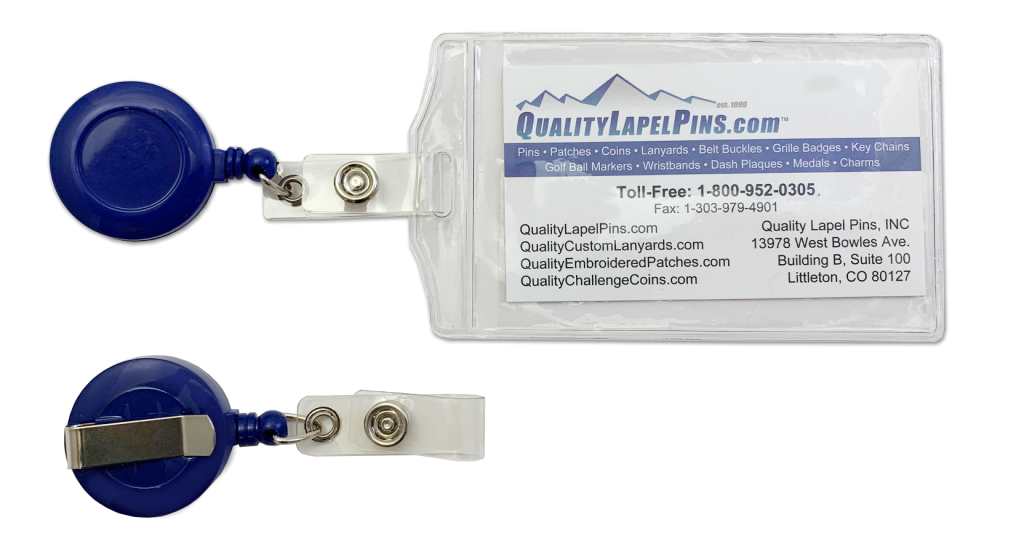 Retractable Badge Reels
Choose a Color that Matches Your Lanyard
Have Your Logo Printed onto Them
Our badge reels are available as lanyard attachments sewn directly into the lanyard, and as standalone pieces that have a metal belt clip on the back of them. Both are customizable with your design, or they can just simply be left plain without printing. Our custom badge reels usually come with a plastic loop and snap attachment that is perfect for ID cards, badges, or credentials.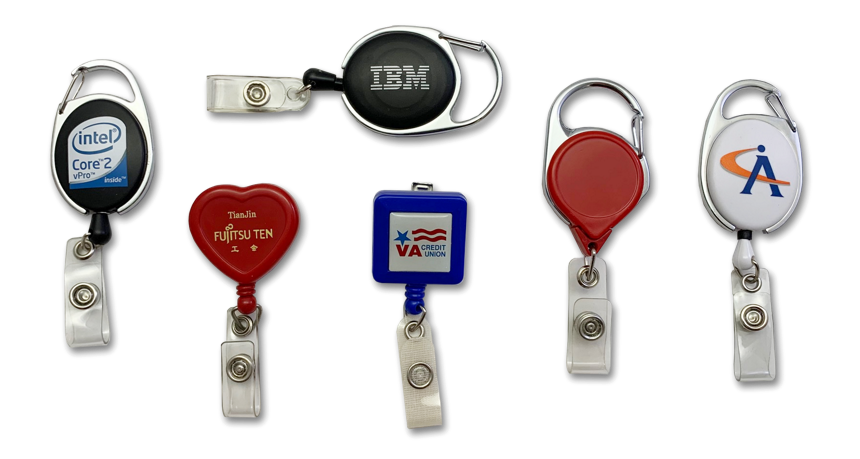 GET YOUR FREE QUOTE
With no obligation to buy, what do you have to lose? See what your lanyard will look like and receive our exclusive industry low pricing.
Large file attachments may take a little time to upload, so please be patient, you'll see a green confirmation once the quote has successfully sent.
Frequently Asked Questions
Why Order Custom Lanyards From Us?