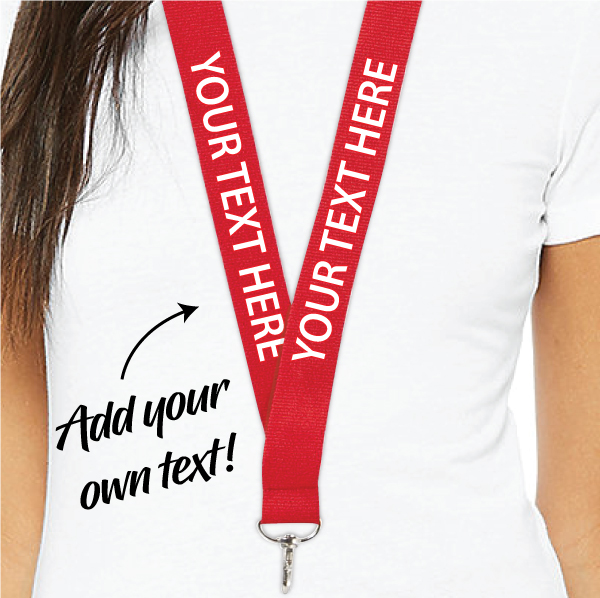 Create Your Own Custom Lanyards
No minimum order
The lowest prices
Work directly with a graphic artist to design your lanyard
Choose your colors, text and design!
We'll do the design for you!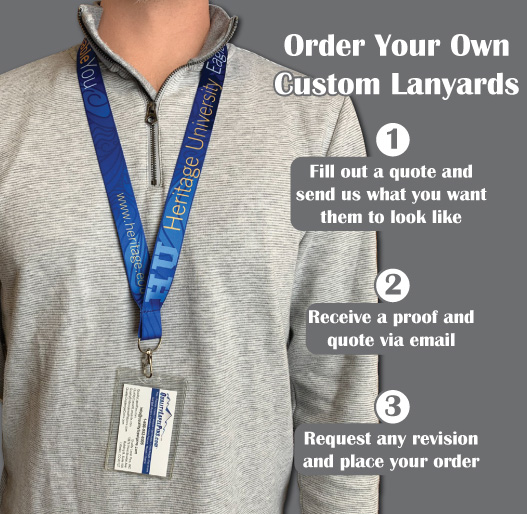 Ordering Lanyards Made Fast and Easy!
Fill out a quote and tell us what you want on your lanyards. You'll receive a reply from us via email with a quote and digital proof to look at. Place your order and we'll ship anywhere in the world.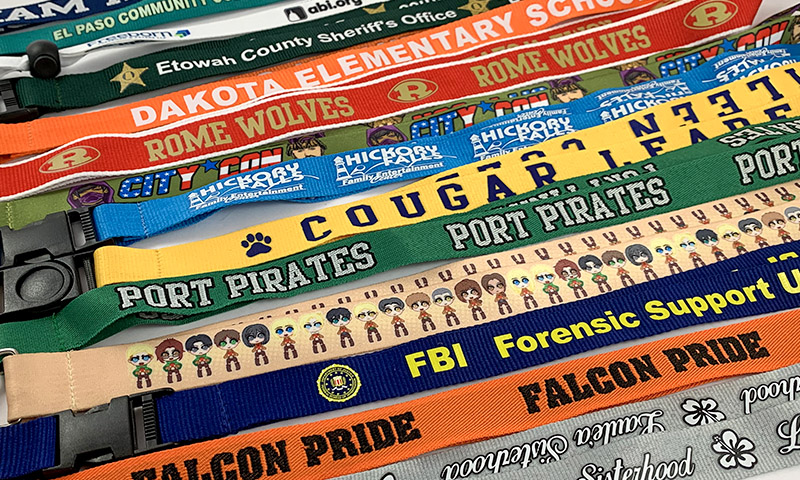 Custom Printed Lanyards
We manufacture all types of lanyards. Each lanyard is custom made exactly what you want including colors, print and attachments. Imprinted Lanyards: Our imprinted lanyards are printed on polyester, nylon or recycled fabric dyed to your specific color and printed with your text and logo. Dye Sublimation Lanyards: We'll take your full color graphic image and heat transfer it into the lanyard fabric. This is the highest quality and most comfortable type of lanyard you can get. Woven Lanyards: Your text and logo will be sewn into the lanyard fabric, not printed. Shoelace Tube or Flat Lanyards: Most lanyards are printed on a flat style of fabric but we can also printed them on circular shoelace tube style of lanyard. Whatever your needs are, contact us for a free lanyard quote today!
GET STARTED TODAY WITH A FREE QUOTE AND PRODUCTION PROOF
With no obligation to buy, what do you have to lose? See what your lanyard will look like and receive our exclusive industry low pricing.
Large files may take a while to upload.  Please be patient. You will see a confirmation when the quote is submitted.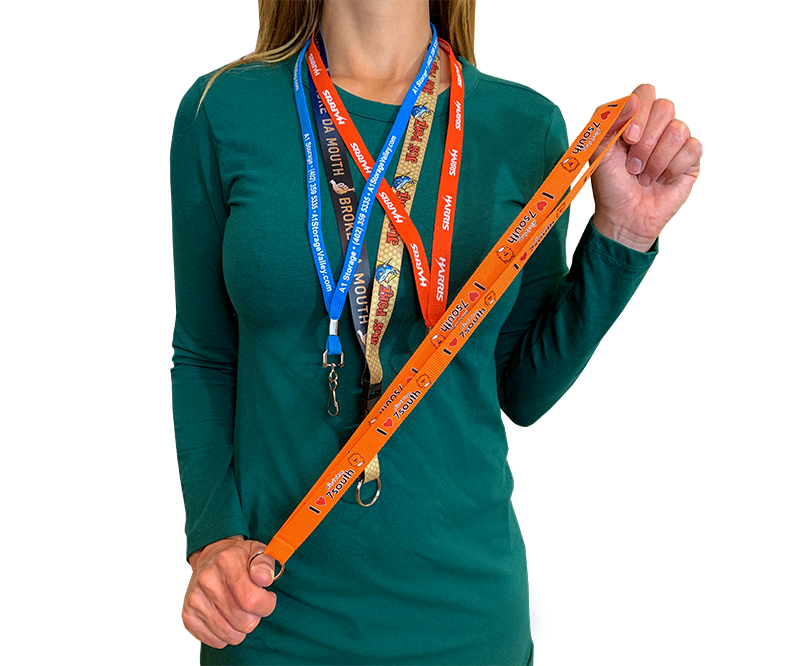 Affordable Custom Lanyards
With over 20 years experience we are proud to offer cheap custom lanyards. Our personalized lanyards come at the lowest prices and the highest quality printing. Customize your lanyards today and start with a free lanyard quote! If you have an idea send it over, if not, we can create one for you. Our trained staff of artists are ready to help.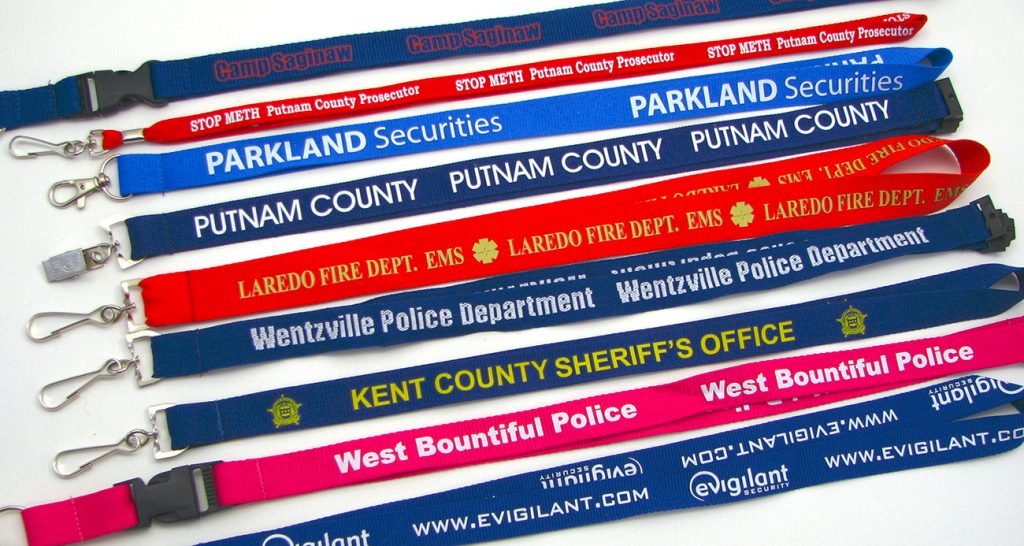 Sheriff Lanyards
Quality Custom Lanyards would like to thank everyone who has been working hard to keep us safe. Boost morale and give recognition by making custom lanyards for your medical staff, police station, firefighters, EMTs, or any essential workers who have been helping through this crisis. You can also create custom badge reels and badge holders for your hospital staff. Give us a call to find out which type of lanyard is best for your design. Send us your idea to get started today!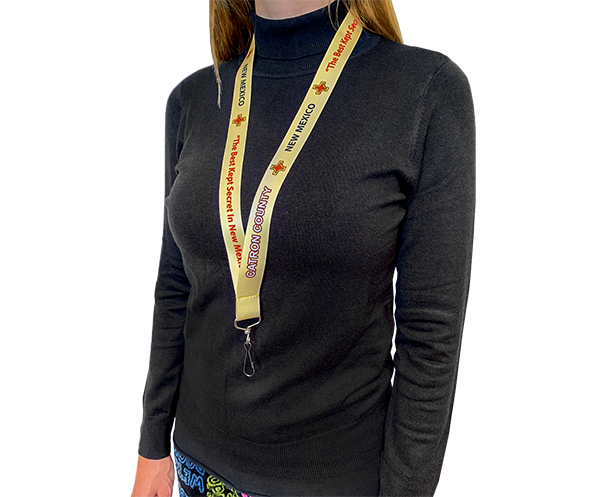 Quality Custom Lanyards
When people wear your lanyards they will be promoting your brand. Custom lanyards make it easier to identify workers or attendees. They can be used for keys, access cards, tickets, badges and other important items. Choose the type of lanyard that best meets your needs.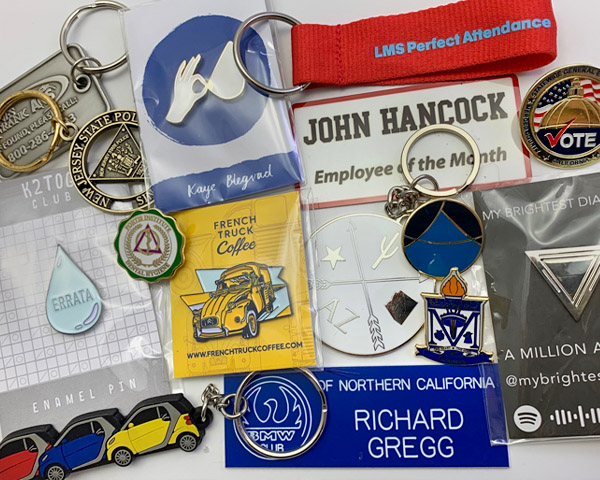 Looking for more than lanyards?
We offer a variety of custom products that can feature your logo or design. We manufacture custom enamel pins, embroidered patches, custom coins, name tags, keychains, and more. Visit our other websites to learn more!
Why Order Custom Lanyards From Us?