Custom made lanyards delivered directly to your door
Millions delivered
18 Years of experience
Over 10,000 satisfied customers
FREE setup and the lowest price
INSTANT QUOTE
Quality Custom Lanyards focuses on one thing: custom lanyards. This allows us to make a higher quality lanyard at a lower price. Our customized lanyards are made to your design, colors and attachments giving you a personalized lanyard you can be proud to wear. Whether you're looking for woven lanyards, printed lanyards or any other type of custom lanyard, we've got you covered. Lanyards are great for schools, trade shows, events, and company ID cards. We pride ourselves on offering custom made lanyards at some of the lowest prices anywhere, the highest quality and best customer service. Fill out an instant quote and see the difference for yourself.
3-Step Ordering Process
Request
Visit our instant quote form to get pricing. Submit the form to us along with a description of how you want your lanyard to look and one of our artists will create the digital proof for your lanyard and email it to you.
Confirm
Usually within one day or less, you'll receive your free lanyard proof in your email inbox. Review the design and request any changes that you may need. We'll work with you directly to make the lanyards look exactly how you want.
Order
Once you like how your lanyard looks, simply place your order online with a credit card through our secure order form, over the phone, or with a Purchase Order. Lanyards are usually ready to ship in 14 to 24 days. It really is as easy as 1, 2, 3!
Imprinted Polyester Lanyards
The most popular and affordable type of lanyard. Custom imprinted lanyards (also called silk screen lanyards) allow for great detail and multiple colors. We use a high quality durable silk screen process that will not rub off or smudge. Your lanyards will be completely custom made for you: you choose the text, you choose the logo, you choose colors, and you choose the attachments.
Free Setup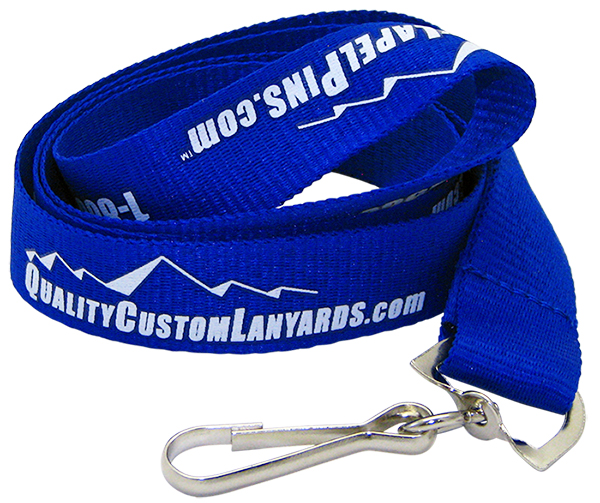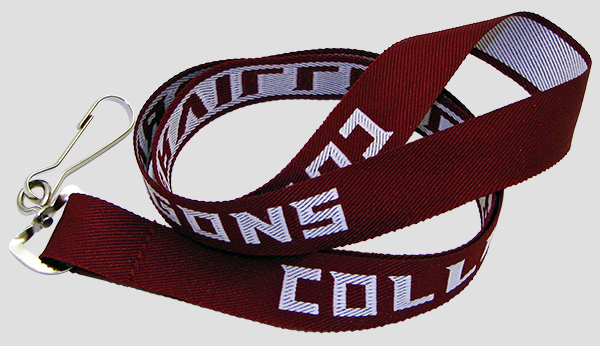 Our custom woven lanyards start with a strong polyester material dyed to your specified color choice. Then your design is stitched directly into the fabric of the lanyard making a high quality, long lasting lanyard that you'll be proud to share. When you order your lanyard from us, your lanyard will be completely custom made.
Free Setup
High quality silk lanyards with a full color dye sublimation printing. This is the highest quality, softest, smoothest lanyard you can buy. The printing technique allows for unlimited colors, making them perfect for complex multi-logo designs. The printing is dyed directly into the fabric of the lanyard instead of being printed onto it, so you never have to worry about the ink smudging, breaking down or rubbing off. Once the image is transferred into the lanyard it is permanent.
Free Setup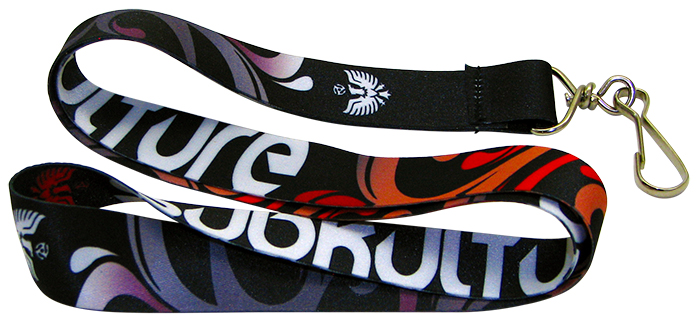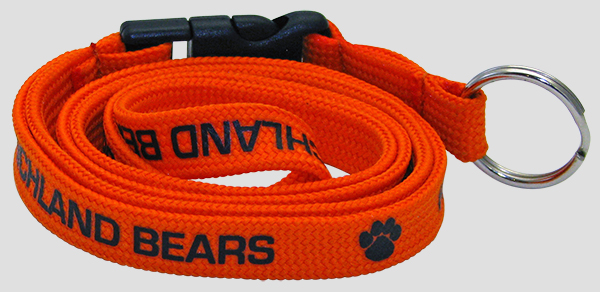 Our custom imprinted shoelace tube lanyards use our high quality printing process, but on the polyester shoelace tube lanyard material instead of the usual flat ribbon material. These shoelace tube lanyards are usually half of an inch wide, making for a thinner but still substantial lanyard.
Free Setup
Our imprinted nylon lanyards use our same high quality imprinting process, but the lanyards are made from nylon instead of polyester. The fabric is a bit stiffer, but is very shiny and smooth. The nylon lanyards feel a little more hefty and substantial than the polyester lanyards.
Free Setup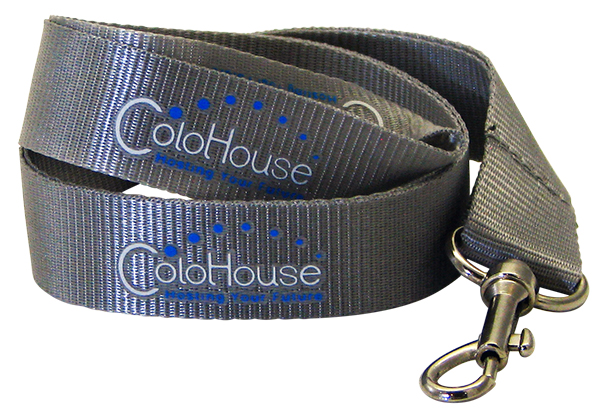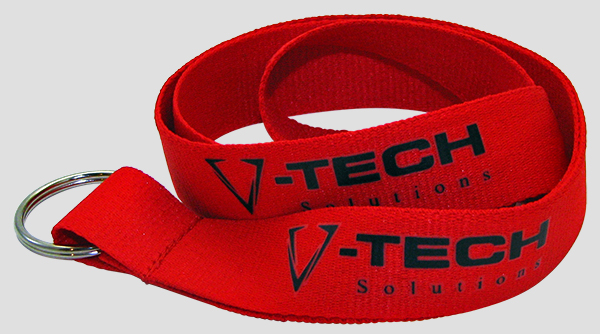 Our eco-friendly lanyards use our same high quality imprinting process, but the lanyards are made of recycled polyester material. The material is nearly indistinguishable from our regular polyester material, and is just as durable. This means you can have "green" lanyards without compromising quality.
Free Setup
There are many reasons to choose Quality Custom Lanyards
18 Years of Experience
We have nearly 2 decades of experience with designing and manufacturing custom lanyards. We have the knowledge and skill to make lanyards you'll love.
Premium Quality
We don't skip on quality to cut our prices. We take pride in providing high quality lanyards at low prices.
Excellent Customer Service
Our artists and sales team are eager to help. We want to make sure your ordering experience is smooth and easy from start to finish. CUSTOMER TESTIMONIES
"Received the lanyards and they look great just wanted to say thanks for the quick responds."
Debbie