We offer many different types of lanyards for many different situations. All of them are very high quality and durable enough to last for a very long time, even in harsh conditions. Clicking on the lanyard types below will bring you to a page that describes the lanyard type and shows pictures of examples of the type. If you have any questions about which type of lanyard may be right for you, feel free to contact us. One of our representatives will be happy to assist you.
Imprinted Polyester Lanyards
The most popular and affordable type of lanyard. Custom imprinted lanyards (also called silk screen lanyards) allow for great detail and multiple colors. We use a high quality durable silk screen process that will not rub off or smudge. Your lanyards will be completely custom made for you: you choose the text, you choose the logo, you choose colors, and you choose the attachments.
Free Setup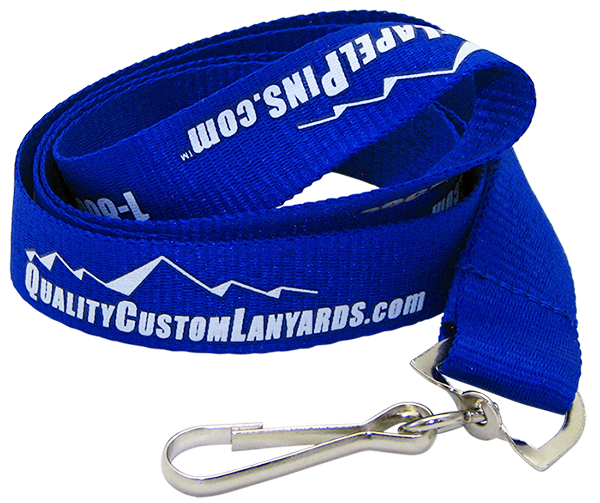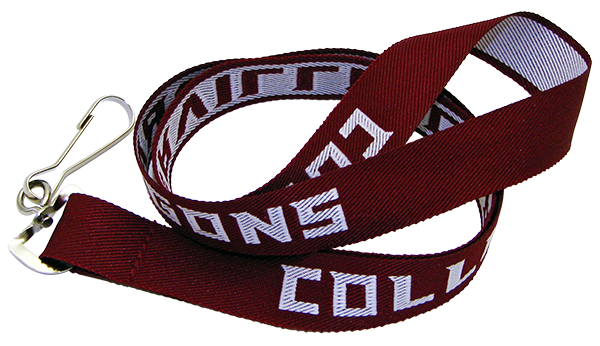 Our custom woven lanyards start with a strong polyester material dyed to your specified color choice. Then your design is stitched directly into the fabric of the lanyard making a high quality, long lasting lanyard that you'll be proud to share. When you order your lanyard from us, your lanyard will be completely custom made.
Free Setup
High quality silk lanyards with a full color dye sublimation printing. This is the highest quality, softest, smoothest lanyard you can buy. The printing technique allows for unlimited colors, making them perfect for complex multi-logo designs. The printing is dyed directly into the fabric of the lanyard instead of being printed on top of it, so you never have to worry about the ink smudging, breaking down or wearing off. Once the image is transferred into the lanyard it is permanent.
Free Setup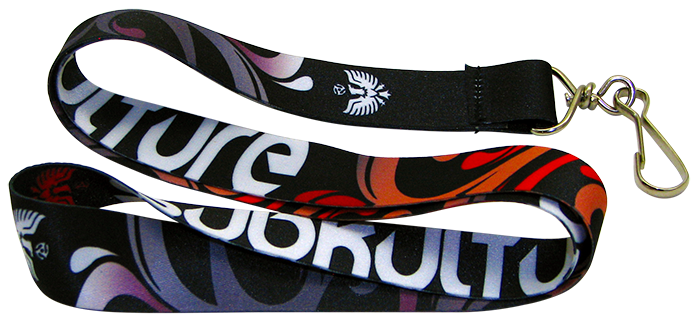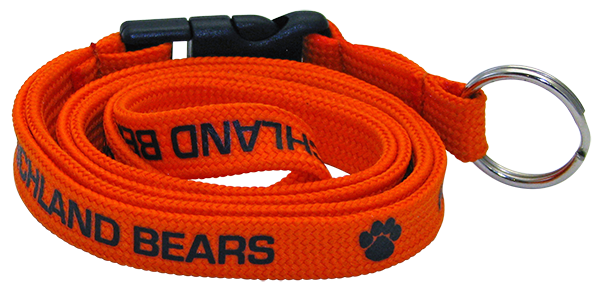 Our custom imprinted shoelace tube lanyards use our high quality printing process, but on the polyester shoelace tube lanyard material instead of the usual flat ribbon material. These shoelace tube lanyards are usually half of an inch wide, making for a thinner but still substantial lanyard.
Free Setup
Our imprinted nylon lanyards use our same high quality imprinting process, but the lanyards are made from nylon instead of polyester. The fabric is a bit stiffer, but is very shiny and smooth. The nylon lanyards feel a little more hefty and substantial than the polyester lanyards.
Free Setup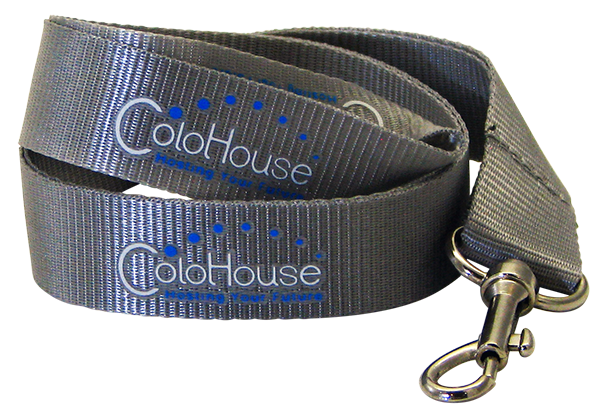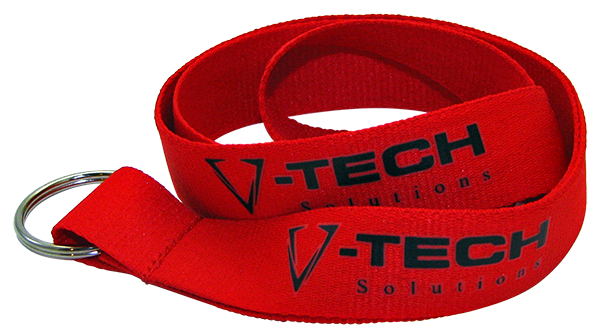 Or eco-friendly lanyards use our same high quality imprinting process, but the lanyards are made of recycled polyester material. The material is nearly indistinguishable from our regular polyester material, and is just as durable. This means you can have "green" lanyards without compromising quality.
Free Setup